Company Information
Custom Cartridge Inc. manufactures a wide selection of precision, ultra-high performance ammunition. Our ammunition delivers higher velocity, increased power, and superior accuracy compared to standard factory loads. As the originators of the "Performance Triad - Velocity, Energy and Accuracy" -- we have patent and patent-pending technologies on many of our products. All of our ammunition adheres to SAAMI standards.
Our company founder began making ammunition at age 12 because what was commercially available was not accurate nor powerful enough to suit him. This relentless focus on improving ammunition performance has continued to drive him for over four decades, and has become our company's focus. Serious hunters, competitors, and law enforcement professionals rely on our superior products for their superior performance.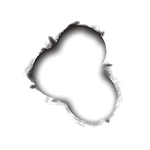 Company Mission
To manufacture the highest quality ammunition commercially available.
To provide superior customer service.
"We want to be the best, not the biggest."